How to Break up With a Girl (with Breakup Guides) Here is my breakup experience. Being a writer ongoingI am presenting it in a way, you will love to read.
I got a text from Nandini in the morning saying she was 'too busy' and that she would talk to me in that night. An hour later, I logged into my Facebook account. And saw that Nandini's name popped up in the chat box and with a green dot next to her name.
What was she doing on Facebook when she was supposed to be busy? A few minutes later, my phone buzzed. I received a text from a phone number I didn't recognize. For the next few minutes, I didn't reply as I was pissed off.
Chat or rant, adult content, spam, insulting other members, show more. Harm to minors, violence or threats, harassment or privacy invasion, impersonation or misrepresentation, fraud or phishing, show more. Worst way to break up with a girl. A really mean way she deserves it. Are you sure you want to delete this answer. This kid punched a girl, knocked her down, kicked her repeatedly, and set her hair on fire. I wouldn't suggest doing that. I say a nice "let's just be friends" will suffice. No one deserves to be treated wrongly.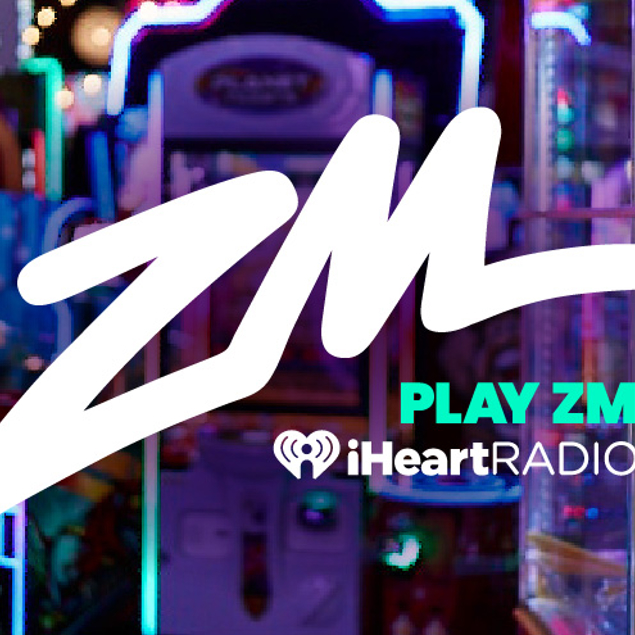 Worst way to break up with a girl Feb 20, -
Jan 10, - Ending a relationship
Apr 15, - So don't be responsible for the worst incident of human-on-llama violence since If your girlfriend has crazy eyes, don't break up with her. 12 Worst Ways To Break Up With Someone! 12 Worst Ways To Break Up With Someone!" REACTION!!!! 5.
Even his mother spoke of our wedding that would be in her backyard. He said he would make my engagement ring himself, which the idea of, I found to be beautiful and unique.
The next few weeks were the happiest of my entire life. I was absolutely drunk in love, had never been more physically attracted to someone, had never been more thrilled with my life. It would bring me to tears how much I loved him.
I told everyone that he was it for me, I was so proud to be his girl. I had never been so sure of anything or anyone in my entire life. I would've followed him to the ends of the earth. He was everything I ever wanted or needed, or so he made me believe.
I made sure there was never a question about how much I loved him, I was very present and mindful.
I loved his friends and family, and they loved me. I had the worst experience of break up opposite of Meghan Walker's statement: What hurts the most being cheated, lied Was madly in love with a girl for approx 5 years. She lied to me so many things: I thought somehow we can be together i left my job in My hometown and came to bangalore only for her. Then the worst part i came to know she left me for another guy. August was also the first time he rejected me, sexually, which would become the theme of our relationship. Mind you, I can handle a man being exhausted, not feeling well, etc.
Worst way to break up with a girl Jul 19, - The 12 Worst Ways to Break Up With Someone, Ranked Farrah? That you? Girl, you know that's fucked up! 8a. Ghosting. Just straight-up. Feb 19, - Break ups are confusing, awful, emotional, liberating things. And while we know the best way to dump someone (scientifically) is to get straight.
We are all human. But this hurt so much because we had been so sexually active for about 6 months at this point, him always being the initiator.
After this, things just went downhill, with intermittent periods of hopeful happiness, that kept me hanging on. He stopped wanting to have sex with me. We went from at least once a day, to once a week, even though we spent every night together. This tore me apart. The man I loved more than anything in the world, was laying next to me, and wouldn't even touch me. Again, another textbook narcissistic behavior. He found out what I liked, and refused to give it to me, as an attempt to remain in control.
He stopped giving a shit about how I felt if he ever, really, truly gave a shit or what I had to say, was too engrossed in the TV and his self imposed "stress" to pay any attention to me. Mind you, he lived at home, never had to worry about money, didn't have a real job--I think he liked to talk about how stressful he was to get attention and sympathy from people. He also lacked empathy. His parents had a few dogs, and when they would be out of town, it would be up to us to care for the dogs.
There was a new puppy who spent nights in his crate, as most puppies do.
Worst way to break up with a girl
In the morning, B would refuse to wake up for the crying puppy in the morning, who obviously needed to use the bathroom. This was not crate training. This was blatant neglect. He had no problem falling back asleep while this puppy was crying downstairs. I would ask him why he wouldn't get up and take care of the dog "it's not my dog, it's my parents' dog.
This was a completely bizarre and delusional statement. I, of course, being the sane, empathetic human that I am, would get up and let all four of the dogs out, cleaning up dog excrements from off the ground, and sometimes breaking up dog fights. They were small dogs but this was terrifying nonetheless.
I would leave the house in tears before the sun was even up, because of my stress and frustration. He would never call to apologize or see why I left. Another example of his lack of empathy, is when I was sick he would refuse to even get me a glass of water.
Mind you I am fully capable of doing things for myself, but when you're sick and you're with someone who "loves" you, one would assume they'd want to take care of you. He never got me tea, water, anything. I once injured my leg and couldn't walk. He seemed to not even be able to pretend to sympathize. He barely did anything at all to help me during this time.
During this time, he wouldn't even make eye contact with me when I asked. He blamed his lack of sexual desire on my "bad attitude", but I had been high on life, as sweet as pie, until he began regularly rejecting me. I also learned that him pulling away sexually was a theme in his other relationships as well.
He acted "too cool" for sex, like a sexual appetite was only for people lesser than him. I became resentful, angry, and anxious over the next few months, but I was just so invested in him and our future, that I couldn't imagine leaving. Leaving just wasn't an option. I would try to talk to him about how unwanted I felt, but this just made him upset and angry. Everything he said and did pointed to him just wanting to have me as a prop in his life, a warm body to have at night, someone to witness his "genius".
It is worth mentioning that he was an only child who was alone a lot, and his mother was gone a lot when he was growing up. I believe he just wanted a family so bad so he would have people around him who "wouldn't be able to leave him. He seemed to have absolutely zero interest in my needs, friends, life, opinions, family, feelings, job, etc.
It was like the dream where you're in a full room and you're screaming but no one can hear you. This was the same person who woo'd me for almost four months. Said he wanted me to be the mother of his children. How could this be possible? I hung on to who he painted himself to be, the life he claimed we'd have. I very quickly realized he was absolutely all talk, and no action.
He was emotionally unavailable, had abandonment issues, lacked empathy for anyone, and it was my mother who pointed out that he was probably a textbook narcissist. These are all things I didn't fully realize until after we broke up.
It got to the point where I was having anxiety attacks and throwing literal tantrums because I felt so neglected and ignored. Which, to a narcissist, turns them off to you further. But I was at my wits end, I read relationship books, wrote him emails, tried ignoring it, tried ignoring him, was nice about it, was mean about it, nothing worked.
I meditated on it, asked advice, nothing. I had never worked so hard at anything in my life. I never wanted something to work as badly as this. I cried constantly and began to hate him. I sacrificed so much of myself. He made it seem as though nothing I did was good enough, no matter how hard I loved him. He made sure I knew all of the stress in his life was caused by me bullshit. He told me I was constantly disappointed in him, but if he had just asked about my life once in a while, had sex with me more, end turned off the TV once in a while, I would've had nothing to complain about.
I was that in love with him. I was very open with my feelings, I never made him guess about how I felt. Which, is a mistake when dealing with a narcissist. Once they know you love them, they have no real use for you.
They just want to know they're loved. He never showed any interest in trying to fix things. He always said how a relationship should never be "work".
My parents have a great relationship, I had a normal upbringing, and have only dated great, nice, caring, loving guys. I've never been in an abusive relationship of any kind. This, I believed, was an emotionally abusive relationship with someone with an undiagnosed personality disorder. I eventually had to leave, that following March, and it was the hardest thing I ever did. It should've been no surprise, because he knew how unhappy I was, but I don't believe he ever thought I'd leave.
We saw a therapist once, towards the end, but by that time I was already done. I never wanted to leave, I gave him a million chances to even make the smallest effort to fix things, but it was clear he wasn't interested in fixing things, at all. Once I left, HIS friends came out of the woodwork, telling me how I made the right decision, how I was too good for him and so much better off, that he was a sick, manipulative person.
This made me feel good to hear, but that didn't stop the months of tears, anxiety, weight loss, and misery that followed. How could this have happened to me? I thought I had my life all figured out just to have it ripped away. He blew his chances. He told me it was the biggest mistake of his life, which I agreed with. I went to find out later that he had slept with someone when I was in Hawaii, and lied to my face about it for about a full year.
Mind you, I never asked if he'd slept with anyone. He volunteered that he did not, on his own terms. He never, ever valued the truth.
A few weeks after our initial break up, I showed up at his house one morning. I called and texted before I came but he never answered. He told me how he had zero plans to see anyone else, and I believed him. I walked in on him and a "friend" asleep in his bed, a girl who I had become friendly with, who was so supportive of me during our break up, who yelled at him at the bar one night about how he'd never find someone better than me, and that he was so stupid for messing it up.
She called me later that day, apologizing profusely, saying nothing happened, and I believed her. Letting go of the life I thought I'd live was the hardest thing I've ever done. Leaving the man I loved more than anything or anyone was gut wrenching. But what kind of woman would I be if I stayed?
I stayed until I couldn't anymore. I couldn't believe, and still couldn't believe someone can change almost overnight. I now realize he is a sick, sad, controlling, manipulative lonely, emotionally unavailable, narcissistic, spoiled, man-child, and I am so lucky to be out of this. It took me months to get to this point though. Therapy, tears and weight loss, like I mentioned.
It was horrendous beyond words. Luckily, I am now with someone who gives a shit about how I feel, makes me laugh, is so loving, and demonstrative in his love, and cares about what's happening in my life. I wouldn't wish that horrendous relationship on my worst enemy. I was in denial about him being a narcissist, but now it is as clear as day to me. Okay, so I have been resisting myself whether I should answer this or not. But then I decided I will answer.
I was in a relationship for almost 17 months. We got committed on 12th of September, I believe everyone will have a different experience, but for me the first three months were like WOW! I was in long distance relationship, and we used to talk throughout the day either through text or call. My girlfriend didn't use WhatsApp back then though I insisted her a lot. Late night calls would last till morning 7 am when I would just get up and go to college I was in second year engineering.
The night would end up in a blink of an eye. I would not even notice that it is already morning. Every morning like a routine my hand would search for mobile and automatically dial her number. Sometimes, I would ask her to wake me up, and waking up with that voice, loved it.
I always liked how she sounded when she woke up, and the voice was just like a small baby. My day started with her, and it ended with her. We would talk about anything and everything. I would remind her of every small detail or thing I would remember about her when we had met in the past. Happy statuses everywhere be it Facebook, Twitter or WhatsApp.
Randomly smiling if you remember some crazy things about her. You will be happy all the time. Every love song you hear, you will relate it to her. Sometimes I would cry and thank God for everything. Daydreaming about her in classes and had no idea when the lecture started and when it ended. And when the day would come where I get a chance to meet her, I would be all excited, nervous about how I am looking, try on different shirts.
Then change again for the fifth time ultimately wearing the first one again, thinking she will like it.
In short life was heaven. I always made sure I celebrate the month anniversaries, first kiss anniversary and so on. Until first six months, then the calls dropped to two to three hours at night. Suddenly sleep was more important. Sometimes no reply for the message and then in the morning I would get, "Sorry, went asleep last night.
LDR was taking its toll. We would miss each other that we have not met for a long time. Insecurities and all that crap. Nonetheless, I celebrated the first year anniversary with a bang. I had this habit of making personalized gifts, and I always made sure I write something good for her.
I was planning the first year anniversary since three months. I finally made a storybook with the best things from all the months and how we fell in love. Love was in the air. After that, I don't know why, but things changed.
She got busy in her twelfth classes and college. She somehow didn't have time. Priorities changed for her. She would hang out with her friends and not have time for me. Her possessiveness that was cute at first started getting on nerves when she asked me not to talk to my girl-best-friend. She started thinking that I am dating my best friend. She started talking to random guys just to make me jealous. Things were getting out of hand. Then we were talking much, no calls.
She forgot my birthday. Imagine, you are talking to your girlfriend since last night until 10 am in the morning. Your friends are asking if your girlfriend wished you or not. And she had no idea that it was your birthday. Suddenly, in between the chat, when she was randomly checking Facebook she gets to know that it's your birthday and then calls up feeling sorry and laughing that, "Sorry, I completely forgot and all" and then worst, she fought with me on my birthday saying that I didn't remind her that it's my birthday.
I didn't say anything; I had had enough. Sad thing was her birthday is seventeen days after my birthday, and I was making her birthday gift since twenty-five days. Anyway, I ended our relationship on 24th of March. Though it was hard for me, I had realized that she has changed, and there is no future. I told her I don't see any future as we had not talked on the phone for almost a month.
But after the breakup she suddenly got time to talk, and she would call me every day to make-up, but I had made my mind. Even though I loved her, I knew that this is not going to work in the future.
I anyway completed the gift I had made for her and sent it to her. It has been almost many years now. I still miss her. They use to take test after completion of training, I failed that test don't know how, that was shock for me. I was having a re-test chance to clear the test again and save my job. One night before re-test, I practised and revised concepts and went for sleep early.
Next day when I woke up there was just one SMS. I called her immediately, she was sleepy she talked as if this is just another normal day but for me world was upside down and I was in chaos. She said 'yeah we will talk later, but nothing can be done'. We used to live nearby, so I asked her to meet immediately but she refused telling that she is sleepy.
I was confused is she same girl, with whom I am in relationship. I was late for office but my priority was relationship and her priority was sleep. I waited outside her hostel but she didn't showed up. I was lucky, re-test was delayed, everyone was revising topics Yeah, its college type in trainings. But I was busy trying to contact her, there was no response from her. Then I took decision, it clicked me once she told me that her mother knows about me. I decided to give it a try, try to ask help from her mother.
She said, 'no, She never told, who are you'. I said, 'I was her schoolmate' and disconnected call. My girl friend called me after sometime in anger,she said 'how you dare to call to my Mom'. I asked her, why she did this to me, she said there is no chance and said some very harsh words and disconnected. I wiped off my tears and gave re-test, also cleared successfully. Later, I left Bangalore and moved to Hyderabad for project and to move on from breakup.
Thanks for saying that, it really need to be said. I held it and let him go through. He went first without any resistance, something he never would have done last week. Well, there goes his gentleman act. It had been a long nine months trying to navigate a relationship with him. It had taken place partially without the knowledge of my parents, partially with their direct disapproval.
I had been wondering when, rather than if, it would end. Despite being emotionally prepared and ready for this, I was teetering on the edge of shock. Not from surprise, but from change. Just like jumping into a pool that you know is ice cold still stuns you. No matter how much you want to cool down, nothing quite makes that initial temperature easy to take. There was a room full of people outside the door and half a class to sit through. I braced myself and plastered a smile on my face.
I had an act to put on. I had told Jon during one of our late night talks that I was very good at hiding what I was thinking or feeling. If I hadn't been so disciplined at this art there might have been some awkwardness. Perhaps it was the blood of businessmen, policemen, and politicians that helped me develop this skill, or maybe it was my own cold, calculated air, but somehow I was able to dismiss all my thoughts into the back of my head, push the odd feeling into my stomach, and look interested in a conversation.
Not that I was ignoring what had just happened. It was still spinning around in my head like a balloon that had just been popped and let go. But my setting had a certain protocol, and I had to portray to my audience that everything was ordinary.
Failure to do so would create a scene. Failure was not an option. I just concentrated on looking interested. Not overly interested, I reminded myself. It was a boring lecture which I never paid attention to. Just enough to look polite, like normal. Everything would be fine if I just acted like it.
After class I discreetly made my way to the door, making sure to speak to a few people on my way out. At least it would reassure Jon that he had caused no harm. I met Jon's best friend at the door. He was smiling like someone had just mentioned an inside joke, but he looked like he was trying to read me. I wondered if he knew the conversation that had just transpired between Jon and me. Probably just wondering what I'm smiling about, I realized.
People filtered out of the classroom. Jon's expression was slightly gloomy, but not all that much more so than his regular face. Not that I didn't know every tell his face gave. There were many, and I had learned them. Right now it was mildly basic, but he was contemplating something. Lucky thing I was good at this covert acting thing. I wondered what he would have done if I had emerged from that room in tears.
I gave and internal wince-slash-giggle as a thought about all the I-Love-Yous that had been secretly exchanged. He had seemed so serious, it had even scared me at times. But it had only taken a week surrounded by other girls for him to realize that sixteen was not a fun age to be serious at.
He was walking in my direction. I needed evasion maneuvers. But nothing too obvious. I needed to play it cool, not explicitly avoid him. I headed towards my jacket. That route would take me around him, from there I could head for the door. And I needed my jacket, so it was completely necessary. I let my steps gradually shift to the right, like the jacket had been my destination the entire time. I tried not to look at him and to appear engrossed in reaching my jacket.
But necessity had me keeping tabs on his direction with my peripheral vision. And then he abruptly changed course and headed towards me again. I aborted the evasion mission in favor of staying casual. I draped my jacket over my arm and faced Jon with a non-chalant, "Hey. It had been obvious that he had been approaching me, so I waited for him to speak.
Part of me wanted meet him with a glare and start the conversation with, "What the hell can you want now Jon? Haven't we finished this discussion? What can you possibly have left to say? I didn't know what made me want to say that. I had known as well as anybody that our relationship had to end; if he hadn't done it I would have had to find someway to do so. Something inside me clicked. I knew I was going to be acting for a long time.
He had acted like the most devoted, loving person for months. And it had taken one week for him to forget all that because he met a prettier girl. And I wasn't crestfallen.
Because even if we weren't exactly in love anymore, we were in a peculiar kind of friendship that had peculiar requirements. I, at least, understood that I owed certain loyalties to Jon. Those loyalties meant that I wouldn't replace him until his position was vacant.
Either of us could vacate that position, but until it was open he was the one and only captor of my attention. I thought that principle, though unspoken, was universally accepted and mutually agreed on. I thought that he owed me at least what I thought I owed him: So I saw three possibilities.
First, he had broken our unspoken pact, therefore making him a traitor. Second or all our three a. Which meant his promises were lies, and he was a liar.
Third, everything we had said and done had not entitled me, in his opinion, to a bit of his loyalty, and at least his honesty. That I was not worth the common respect one would give to friends.
So he was either a traitor, a liar, or a jerk. This didn't bother me because had betrayed me, or lied to me, or been a jerk to me particularly, but because I had believed that he was a good person, and would be a good person no matter what happened between us.
This new development meant that I was wrong. And I hate being wrong. Friends can trust each other. Do think I will ever be able to trust you in anyway again? After everything you said, and now this? You can even just let us be done, first you have to find my replacement. Friends have to like each other, and I could never like someone as pathetically whimsical as you. And I will never be able to respect you again. So no, we cannot be friends. We could have been if you had at least given me the decency to let me move on when you did, but no, first you had to make sure you had something to move on to right away.
That's called double-dipping, and its repulsive, with veggie dip and in other areas of life. Friends don't do that. I will be civil to you when society dictates that we must meet. I will smile and laugh when we are around our mutual friends. I will act like nothing ever happened. And my act will convince everyone, maybe even you at times. But don't be deceived. We are not friends. Of course, I didn't actually say all that out loud. The act owned me as much as I owned it. I couldn't have dropped it if I tried.
In reality I smiled. It was the act. Everyone would be better off if I acted like his friend. In a few years he would be out of my life forever and I could pretend he never existed. We left, I pretended to do something so I wouldn't have to walk with him. I walked out just as he was pulling out of his parking spot. My mind flashed back to the hundreds of times we had waved to each other as he drove off. I pivoted and walked away. I knew we were done waving. I couldn't look back.
It was part of the act. This guy met my friend when she was in 1st year of graduation. Things are always good in first few days coz people barely know each other. He was doing Btech in some other city as so the relationship was obviously a LDR. He lied too many times was a failure in studies, got flunked in too many subjects but eventually made up with his sweet talks. He flunked his 1 year of college because of he wasnt focussing on studeis.
He didnt used to tell abput his results himself, only when she asked about them, and that too not the ehole truth And another year as he had some family problem and also because he was not well Is Btech THAT hard?
I met her and we eventually became friends and started to share things. Whenever she got upset with his lies, he made some very very ridiculous excuses to actually suppress the whole situation. Now because the list of lies was getting enormous and her patience giving up mine too sometimes , they had a serious fight for the nth time, but this time too, the brilliant liar that he was, brought up a story that he is having a surgery of some sort the following day, so needs her to stay with him for some kind of moral support, and guess what, she trusted him yet again.
Please try and imagine the level of trust she had in him despite the guy telling SOOO many lies. Things got okay somehow. I forgot to tell that when they met, rarely though, he used to sometimes yell in a public place. He once grabbed her and pulled her out of a DTC bus and also started crying, so as to somehow reduce her anger.
Believe it or not, she still forgave him. Now for some reason yes ofcourse the same reason they had a big fight and she decides to dump him, and dares him to only call him when he does some good for himself and gets a job.
He finally decides to study, yes no he does not. Anyway he still used to message her, email her, call her but this time she had decided not to become weak and waited for him to complete his graduation and get a good job so as to have a realistic chance of marrying her.
Now beacuse he fulfilled his promise, she decided to get back with him, and this time I also decided to support her as there was no other option really as they both LOVED each other. He failed 1 more year. Needless to say, she was heart broken, mind broken, soul broken if there is anything like this.
Cried profusely on the phone while telling me. She obviously blocked him from everywhere. He still messages him saying that he didnt like to study and now is doing a part time job after 7 years of BTECH? The level of detail of his lies amazes me. How can someone do something like this? What can we actually call this? A murder of trust, love, care?
Unfortunately a murder of this kind has no bearing on the murderer but the victim. The only motive of sharing this story with you fellow quorans is that if we can prevent even 1 of you from all sufferings, we will be extremely happy.
I had breakup because of the Love Percentage Calculator app. Yes this shitty app. It happened some 2—3 years ago. She got some Love Percentage Calculator App in her phone from her friend.
She called me the very next moment and told me about this. I tried to convince her that it is just a fake app for passing time. But she was not ready to believe me. This time too she was not ready to believe. So she had a big argument with me on this topic.
I tried to convince her that these apps are just fake but to no avail. Keep distance from them. Many answers narrate how breakup was an incident, that changed their lives. The same happened for me. And, after storm was over, I never was the person who originally fell in love for the very first and last time.
I lost faith in humanity, I lost faith in love. Its been two years and I still get goosebumps when I think about that phase. I am not on any social network except Quora, and the very thought of facing her again makes me go nervous and elevates my heartbeat. It is she who cheated on me for years and I always gave her multiple chances. But still I have that strange feeling.
But the fact remains, that I forgave her. Gave her several chances. But when I was so much consumed by the negativity, I decided to walk away from her. And she looked least bothered. Walking away was a decision that was hard. That was because I kept giving her chances hoping each day that things would improve. But it never happened. She is all fine and have moved on. But the same is not with me. There is always a fear to face her.
But she is fearless to face me. When I look at her I feel sad that I gave her almost everything that I had. Made her the number one priority of my life. Chose her over my family my aspirations my career and everything and in the end got nothing out of her. I know this is strange, and unusual, but that is the way it is.
I have almost zero interaction with people and have stopped going out completely. Its been two years and I have avoided all possible family gatherings or functions where she can turn up. And as far as I know, to my surprise, she turned up at every occasion without any concerns to face me. I simply cannot digest this fact.
Anonymous' answer to What is an incident that changed your life? There was the one who committed suicide. He drove his motorbike off a cliff, and left me a note:. He left me fucking song lyrics. And not even the correct ones. The actual lyrics go:. The message was clear, at least to me and his family. He blamed me for his mental state. His family blamed me for his suicide. I blamed myself for a long time. I know better now, but I was There was the one who just…disappeared.
He was having some financial problems, and said he was going to move in with his brother for a while, until he found a new job. We lived together at this time; he rented a room from my mom. And then he left his key and I never heard from him again. I checked hospitals for a week, and then obituary pages of several newspapers for months, thinking that he'd succumbed to depression following the loss of his job.
Eventually I decided he just didn't care about me. There was the one who dumped me after I got raped, because he couldn't cope with it. Because all I could think was, If he couldn't cope with me getting raped, how can I ever ask him to cope with this? There was the one who stalked me for years, and eventually went to prison for trying to kidnap his son because he thought if he had his son, I'd love him and want to be in a relationship with him, and we could be a happy family.
There was the one who left me for his ex. His crazy, long-distance ex who decided she wanted him back as soon as she heard he'd met someone. I was in college at that point, and blogs were a fairly new thing - they existed, but not to the degree that they do now - and I'd been keeping an online journal for years, so my college hired me to develop and head up both the college blog about student life, and a personal blog where I wrote about my own life and experiences. In exchange, I got a discount on my tuition.
She found the blog site and started leaving comments everywhere, dozens every day. As soon as we deleted a few, there'd be more. Some racial epithets, some junk about me being a cheater which I never have been , but mostly stuff about me being mentally ill and delusional and having made up the entire relationship that I'd had with her man. I'm not sure whether the college believed any of it, but they decided they couldn't have me as the website figurehead if I was going to bring that much bad publicity, so I lost my position, and when I was no longer working there and getting the tuition break, I couldn't afford tuition and dropped out of college.
The worst part was that when I brought this up with him - even after he broke up with me, I thought we were still going to be friends - he backed her up and said that I'd imagined things between us that weren't there, and that our relationship had never been more than friends.
He deleted all his posts from my Facebook, including the one that said we were engaged. He hacked my email and deleted all the messages between us. He gaslit me for months, and I honestly started to believe that I'd imagined everything, and that there was something seriously wrong with my memory. Gaslighting anyone is unconscionable, but it takes a special kind of person to gaslight someone with a traumatic brain injury and memory problems.
Yet in every other area of life, he's a decent guy. Our relationship was good up until this point. He's just weak when it comes to this woman. There was the one who married someone else. One day he was holding my hands and telling me that his relationship with her was over, and a week later we were in the same restaurant and he was telling me her student visa had run out and he had to decide to either let her go home or marry her.
He married her, because he felt it was the honourable thing to do. And I let him go, because just like him, honour and integrity are the most important things in my life. I don't agree with his definition of what's honourable, but then I don't have to. We were open and honest and talked about our feelings and our problems, without all the fear and misdirection that plagued so many relationships when I was younger.
For six months, we told each other how much we loved each other. I stood by him through any issues he had, and he promised to do the same. Then I got sick and got depressed, and after a few days of witnessing my misery, he was gone, because I wasn't happy enough and he took it personally.
I could have lived with that. People can't always handle sickness and depression, it doesn't make them bad people. But then when he finally broke up with me, he told me that he'd never loved me, he'd just enjoyed having me around because my adoration boosted his ego. I wish I hated him. It would be easier than still loving him. But hate is not in my nature. And tearful pretty much every day, now that my depression has gone. When I was depressed, I was just numb.
Now I cry on a regular basis, after not crying more than two or three times for half a decade. In addition to the anger and the sadness, I feel foolish and stupid and humiliated. I usually have a good sense of when people are lying to me. Normally I can sniff out a lie at fifty paces. But I believed him every time he said he loved me. A part of me still believes that, and I swing between anger and sorrow and denial.
I don't know why I feel so terribly broken. On paper, this breakup is nowhere near as bad as the others. Nobody got stalked, nobody got raped or had a miscarriage, nobody lost their job or got kicked out of school. Nobody got stuck in a terrible marriage. After everything else, I should be able to shrug this one off. I repeat the platitudes to myself. We were two ships passing in the night. I was happy before I met him, and I can be happy again.
None of them help. Keeping busy, that helps for a while, but then I end up in hospital again - I am firmly convinced that my body is trying to kill me this winter; tomorrow will probably be my fourth hospitalisation in two months - and I have too much time to think, and sickness makes me feel alone and vulnerable, and all I can do is wish I could turn back the clock six months to a time when I felt warm and loved and safe.
Even if it was all a lie, I'd do it all over again. And I hate myself for that weakness; hate the fact that my formerly tough, pragmatic self would rather wallow in pretty lies than face the world for what it really is. First breakup happened online. I was too young that time. He was a Marathi guy, non-virgin, tall, handsome, muscled, sparkling eyes and gamer. We had many things in common. He often force me to call me from landline. Suddenly, he broke up first on my 16th birthday.
Then, he finally broke up in a worst way on may 19th giving hurting words. I asked him to wait till i finish my 12th std final exams and then, i will change my appearance. He refused to wait. You are really ugly and fat. See yourself infront of mirror. Now, it's hard to transform into a good appearance itself. Then, he disappeared and went with another beautiful girl. My love was pure. But, all he saw was my appearance, but not my character nor intellectual capacity.
I was about to even dropout my 12th std But, i studied with tears in my eyes and passed in my 12th std.. I never shared it anywhere because i was too closed-hearted and this affected me to extreme level. I scored very less marks in 12th std I undergone heavy heartaches for very long period.. And failed to get a decent score.. But i didn't go for BArch counselling because i was interested only in Engineering.
I wrote that exam just for an experience.. I lost seat in my dream college itself. You may wonder why BITS would be my dream college? When i was in 4th std, one senior another school had good score and got into BITS and then, he went to abroad. But, one breakup collapsed me for long I respected him, loved him, was there for him when he was very low in his life and helped him fix things, believed everything what he had to say and trusted him with every ounce of myself. I am a working woman, who at one point of time knew the value of honesty, sincerity and loyalty.
I am apprehensive about doing that today. However, the indifference of one individual has shaken me up. So, even though I know everyone is not the same, I find it hard to believe anyone.
The sad part is, there are no lessons on 'how to un-love someone'; all you are taught is to adjust and told to compromise. And eventually, you are made to learn to live with it. No one really cares about how broken or damaged you are. You are expected, and eventually forced, to follow a set societal protocols, failing which you are termed as a rebel and conveniently held responsible for everything wrong that happens around you.
Doing anything that you think will make your life easy is not allowed because that is not conventional, the so called society will not accept that unless you are a celebrity, and that will eventually ruin the future for the only people whom you at least think you can call your own.
She was my childhood sweetheart. We were classmates from school. We were in a on-off relationship for a couple of years, 6 to be precise.
It was honestly confusing from the beginning and I can't blame her as she always took a strong stand with her words. Everything around us was going good, if not perfectly, and we were happy with each other. After two years, one day she called me and told me that we had to meet urgently. It was normal, her calling and saying that, so I went to meet her as usual. We went to the terrace of their apartments and sat to talk. It was winter and the morning was chilly. Me, laughing, cause I didn't know she was serious - What are you talking?
By then, I understood that she was serious and she meant each and every word she was saying. She did not mention any specific reason and I wanted to respect her privacy.
I tried to convince her that it was too quick to arrive at such decisions and we were only 20 years at that time. We still had a lot of time to decide about such things. She was in no mood to listen. After 10 minutes of arguing, trying to not raise my voice, we came down to bid goodbye, for the last time.
Don't give false promises. Many of us hope that even when a relationship ends that we can try again at a future date.
Sometimes this is reasonable and it has worked for people, but not every time. Don't tell them that you need some space and you want them to wait for you so you can be together.
Don't give them any false hope and force them to wait for you instead of moving on. You might think you are being nice and saving them pain, but you aren't. Instead of being able to grieve and move on immediately, they have to wait and constantly be let down and hurt over and over again until they realize you aren't coming back. No one deserves that, and they should be allowed to find someone who does want to be with them.
Not in 5 years but now. If you know you want to break up or know it won't work out, just break up. I have seen so many relationships drag on for longer than they should because one person just refuses to own up and end the relationship.
If you know that you aren't in love with them, don't see a future with them, aren't over an ex, or aren't ready to commit, then don't. Don't lie to them and keep a relationship going because you don't want to hurt them and end it. You are just causing them more pain and it isn't fair to them. You may think it is okay because otherwise they would be single or alone and you do care for them, you are really keeping them from someone who will care for them and wants to be with them.
If you aren't ready or don't want it, you should never let a relationship continue to get more serious. Breaking up causes pain, but it doesn't last forever. But staying with someone for a long time without caring for them will hurt much much longer. Don't be a jerk about it. Don't cuss them out or place all the blame on them.
No matter what happened to cause you to want to break up, the blame is never on one person only. Each person did something, or multiple somethings, to break the relationship. There is no need to hurt people more or go out of your way to bring them pain. You don't have see them or talk to them again, but that doesn't mean you should be cruel. Tell them straight up what happened and let that be it.
You don't have to go into a ton of details, but give them a reason. For most people, they won't understand your reason or care what excuse you give, but it does help eventually for them to know. Just because you gained everything you could and learned about yourself in the relationship doesn't mean they did. Maybe they have a pattern and you telling them what went wrong can help them change that so it doesn't happen again. You should want them to be happy, even if it isn't with you, so let them gain something from the experience as well.
Breaking up is never going to be fun or easy. There is no way to do it without hurting someone or without causing pain and anger. Some people think that it is okay to be a jerk or be dismissive because they are ready for the relationship to just be done, but what they forget is that the other person is usually clueless.
Whether you mulled over your decision for days, weeks, or months you had time to mentally prepare because you knew it was going to end. You could see the end of it and knew there was no point in being emotionally invested anymore.
They think the relationship is going to continue on, and if there are issues in the relationship, they are investing more and more of themselves trying to make it work. Then all of a sudden they are surprised when it is over and they are suddenly ripped away from the future they envisioned. That is going to painful enough, so respect them and try and minimize the hurt as much as possible. You will be thankful when someone else tries to let you down easily.
Answered Mar 28, The nicest way of breaking up would definitely be the one with the truth. Let me give you a real life example of my girlfriend x-gf. We met in China as I am studying here and she is a native Chinese. I always had something for nerdy girls You got it right!
I seriously don't get this. Though I don't like holding my Girl friend's handbag as it is her responsibility to hold that. But I did help her with the shopping bags. I was in a way caring and know what respect a girl holds. So, we were exploring each other, our likings, our future plans but along with the way we got to know there were some differences in our thinkings and our future goals. I was adamant that I won't give up on my future plans and she was on hers. I know there could have been a mid-way but alas!
So, we didn't want to move from our so called defined future course. So, one fine day we talked about it at length looking at each aspect and we moved on.
Yes we moved on but like grown ups. We didn't malign, spoke ill about each other. We are adults and literate and we are supposed to show some decency. You see this is how it works. We are not looking at each other's social updates with envy and jealous and a sense of insecurity rather with compassion. Perhaps I have lost a lover, sometimes I do yearn about it.
But I earned a very good friend for life. So, broke up in a way that down the lane, if you guys bump into each other you don't feel awkward. As I said that care and bonding should be there between you. Perhaps you won't be lovers anymore but you will definitely earn a friend for the lifetime.
May be I would sit down and think what has attracted me to the person. Once you have figured that out, it will be easier to say thank you to that person and then give reasons for your decision.
Be honest, but also kind and remembering. That is, what attracted you in the first place? Why it is important to be kind in this situation? Because if you break up using just your mind and logics, it may return back to you in the future and bite you a bit or more. Choosing with whom to continue is very important skill, but doing it right is so much more important. Again, think, what brought you two together and let the person know you value this despite that you need to be parting your ways.
Do Break up in person Tell them the real reason s Be direct about your intention to break up Break up in private unless you fear a violent reaction Don't "Go on a trial break" Wait until you have someone else lined up Wait for the "right time" Give them hope that they can "change" to make things work Ask to be "just friends" if the breakup isn't mutual Act like an asshole to make them dump you Inexplicably distance yourself without talking about why.
Quora User , in my spare time I'm a very nice girl. The kindest way to breakup with someone is always the most honest, direct, and straightforward. Don't beat around the bush or attempt to soften the blow with niceties. Speak plainly and just tell the truth. Updated Mar 10, Breakup will never be a nice thing.
You have to break the Hearts. If you really care enough to be nice, Then you are not suppose to break up with your partner. Depends on the reasons, but if you can help it, don't do it any other way but in person. If you're trying to do it nicely, I'm assuming you don't hate them or anything, and you should make that apparent, and if it's the case, that you still like them and want to be friends, if they're up for it.
Make it clear that you think it's for the best for them as well as for you. Answered Mar 27, There is no nice way its like cutting a wound, it will bleed either way, so just be quick. Quora User , student. The best way is "I can't live without you,but its not possible to live with u forever". I think this will help others to understand your feeling deeply.
The Worst Way To Break Up With Someone - Matthew Hussey, Get The Guy
What is the nicest way of breaking up? - Quora Apr 15, - So don't be responsible for the worst incident of human-on-llama violence since If your girlfriend has crazy eyes, don't break up with her. Being a writer (ongoing), I am presenting it in a way, you will love to read. A day before The girl who was my love earlier was then no more than a slut for me. It was clear .. Originally Answered: What are some worst stories about breakup? Worst way to break up with a girl